Re

cesky DIY TLR Camera vs Gakkenflex vs Blackbird Fly
The Recesky DIY TLR Camera is a 35mm Film Camera, who is made by Recesky, who make art and craft things. This camera uses 35mm Film . it is a TLR (Twin lens re
flex camera). It costs around £10-£30, depending where you get it from. You can buy it from Ebay.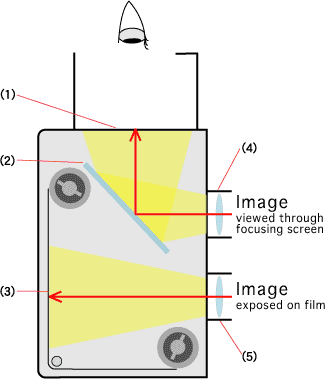 TLR Diagram
What is special about this camera is that you get to build it yourself (DIY). It takes around 1 hour to build and doesn't require a Knife to build or glue. but you will need a good set of precision screwdrivers to screw it all together. It comes in a box a little larger than A4 and all the components are protected by Styrofoam.
Camera Information:
Lens : Plastic lens f11
Shutter Speed: 1/150s
Size : 80mm×115mm×70mm
Film type: 35mm film
Focus : Manual
Advantages:
It requires no Batteries

You can focus the camera unlike to more expensive Blackbird Fly Toy Camera

Uses the 35mm film

Great Toy camera effect / Lomo effect

Very cheap to buy
Disadvantages:
No film counter (I just put a Post-it Note on the back with a tally on the back of how many photos taken

No auto wind

Sometimes winding the film the dial doesn't spin, and you don't know how far until the next exposure it is

No flash Hot-shoe

Hard to shoot landscape but that is what you get with all TLR camera's
Recesky Image Results
Gakkenflex Image Results:
Thanks For Reading My Blog!